Summary:Worm gear reducer can be advantageous in heavy-duty industrial applications due to their specific ch...
Worm gear reducer
can be advantageous in heavy-duty industrial applications due to their specific characteristics and design. However, they also have some limitations. Let's explore the advantages of using a worm gear reducer in such applications:
High Reduction Ratio: Worm gear reducers can achieve high reduction ratios, typically ranging from 5:1 to 100:1 or even higher. This allows for significant speed reduction, enabling heavy-duty machinery to operate at lower speeds with increased torque.
High Torque Output: Worm gears offer excellent torque output capabilities, making them suitable for heavy loads and industrial applications that require high torque levels. They can handle substantial amounts of force and provide reliable power transmission.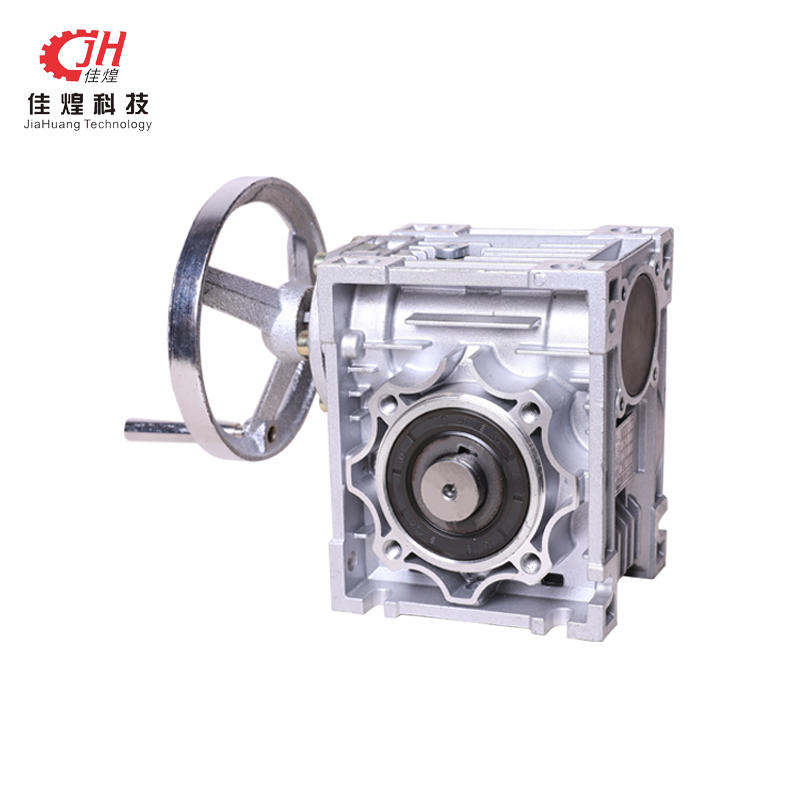 Compact Design: Worm gear reducers have a compact design, allowing them to fit into tight spaces. This makes them suitable for applications where space constraints are a concern.
Self-Locking Feature: A unique advantage of worm gear reducers is their inherent self-locking feature. Due to the sliding action between the worm and the gear, it becomes difficult for the load to back-drive the system. This self-locking property is useful in preventing reverse rotation, maintaining stability, and enhancing safety in heavy-duty applications.
Smooth Operation and Noise Reduction: Worm gears exhibit smooth and quiet operation due to the rolling contact between the worm and gear teeth. This characteristic can be beneficial in industrial environments where noise reduction is desired.