Summary:How to match the planetary reducer according to the servo motor? This is a frequently asked question...
How to match the planetary reducer according to the servo motor? This is a frequently asked question. To be precise, the servo motor can be equipped with almost all reducers, but it is necessary to pay attention to the problem of connecting flanges.
In the application, pay attention to four dimensions and two basic principles to match the servo motor with the reducer. Principle 1: Small servo motors can be equipped with large reducers, but large motors should not be equipped with small reducers; Principle 2: The higher the hardness of the same specification, the better the quality;
Four dimensions: torque, speed ratio, precision, specification.
1. Torque: The rated working torque of the reducer should be greater than or equal to the number of the rated output torque of a motor system multiplied by the reduction ratio.
2. Speed ​​ratio: The reduction ratio of the reducer is approximately equal to the rated speed of the motor divided by the final output speed.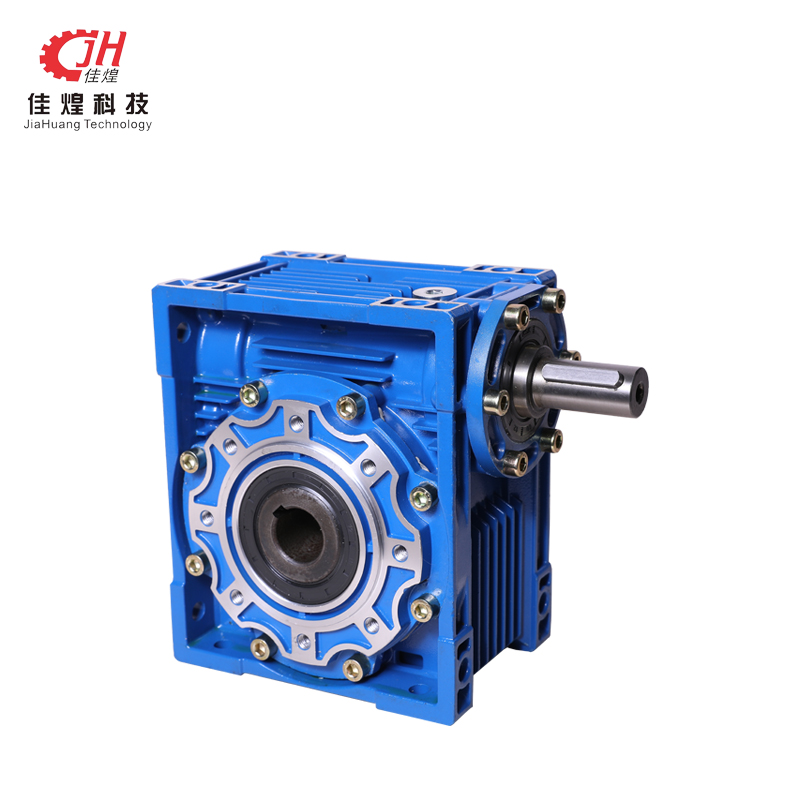 3. Accuracy: The return clearance of the reducer (return clearance, return clearance or the so-called slewing clearance) depends on the specific work requirements. Generally speaking, the clearance of the servo motor is not more than 20 arc minutes, and the single-stage deceleration can be less than or equal to 3 arc minutes is generally a high-end product.
4. Specifications: The section size of the reducer is generally similar to that of the motor. For other parameters, it is best to refer to the description of the selected brand. Technical samples generally describe selection steps and calculation examples.
The selection of the reducer is based on the requirements of the equipment. The performance of different types of reducers is also very different, and the selection should be based on the actual transmission efficiency. The performance of different types of reducers is very different. When choosing a model, it is necessary to select the corresponding transmission components from the entire equipment.
Hangzhou Jiahuang Transmission Technology Co.,Ltd.
 is located at the famous city Hangzhou——Jiangdong Industrial Park, which is only 5km away from Hangzhou International Airport, 6km from Hu-Hang-Yong highway, being convenient in terms of transportation.Since the company was established, Jiahuang technology has been devoted to the development of high-tech products. We engage in developing high-tech products that continue to meet the market demand and follow the ideas of "Innovation, speed, and development". As a famous China 
Custom Planetary Gear Reducer Manufacturers
 and 
Motor Reducer Suppliers
, we have managed to inrovate equipment along with the technology by continuously introducing international advanced processing and testing equipment to enhance core technology and core competitiveness and ensure sustainable development of the enterprise.. Now, our 
Custom Planetary Gear Reducer
 have spread throughout China and been exported far away to the USA, Europe, and Southeast Asia.